Welcome to Mashed UP Scooters
Mashed Up Scooters are building some of the finest rides around.
With a massive wealth of experience in motor sports, manufacturing and design - our scooters are designed for freestyle.
Here at mashed Up Scooters we listen to our riders and carry out long term tests to develop our products.
We work hard to produce scooters that meet the high standards of today's riders and their feedback is all important to our development team.
Our range is inspired by some of the best extreme riders out there so you can follow in their footsteps, or should I say tracks. Let our scooters inspire you to a different level of performance.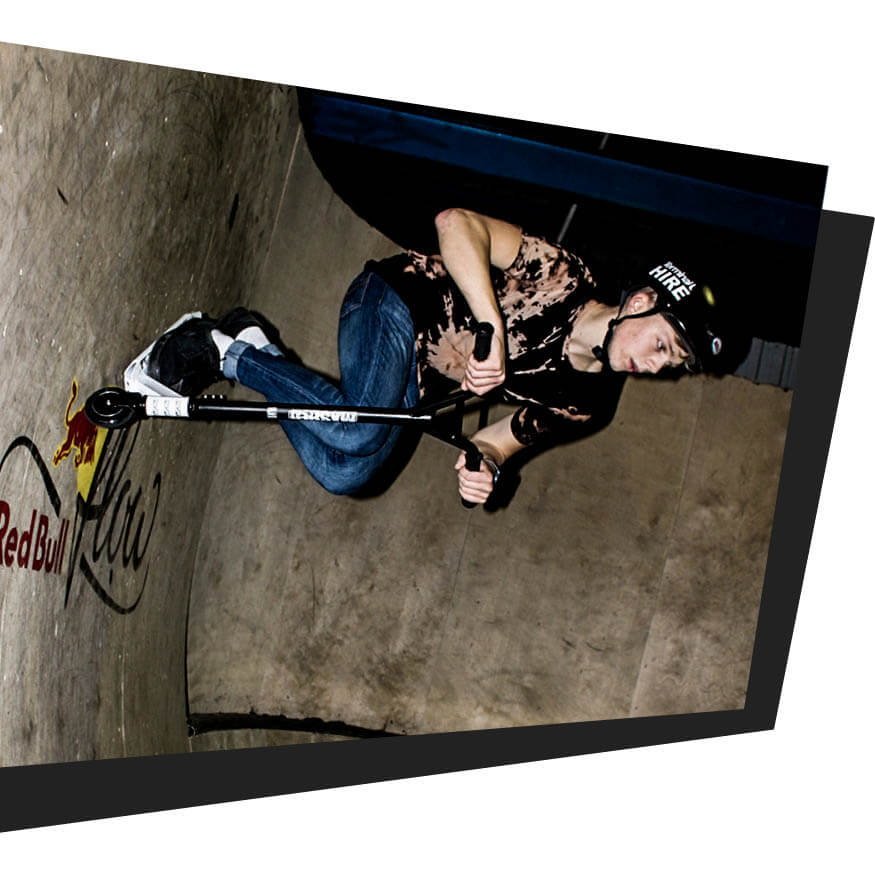 Three Simple Things to Ride Like a Pro Rider
Your Scooter
Choose a scooter that fits your height and that you are comfortable on. If in doubt contact us for more information.
Get Reliable Body Protection
Make sure you wear a helmet and body protection when riding your scooter, especially at the skate park.
Practice Relentlessly!
Practice every opportunity you get, go to open days and skate parks and watch the pro's perform.
Don't Miss Out on Special Offers
Our UK supplier Funbikes regularly offer discounts and special deals on the whole Mashed Up range so be sure to check out their website for the latest hot deals!