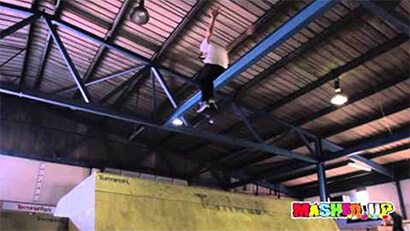 The No Hander stunt scooter trick shot at terminal 1 skatepark with Dynomite Productions Ltd.
Please be aware the Mashed Up Scooter team are highly skilled riders. Do not attempt any stunts unless you are a very competent rider and are wearing full protective clothing.
This is the top of the range scooter from the guys at Mashed UP who have a massive wealth of experience in motor sports, Manufacturing and design.